In Discovery RE we explore the festival of Easter
How do Christians celebrate Easter?
Click the link to find out more information about this celebration.
https://www.bbc.co.uk/cbeebies/watch/lets-celebrate-easter?collection=lets-celebrate-celebrations
Time to talk- What do know about these pictures and how do they relate to Easter?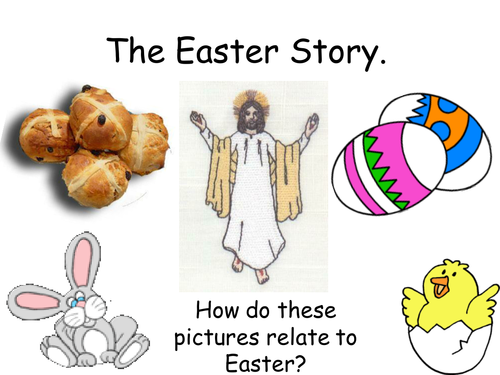 Why don't you make some tasty Easter nests?
https://www.bbc.co.uk/cbeebies/makes/lets-celebrate-easternests
What festivals do you celebrate?
Draw a picture of a festival you celebrate. What special things happen during your festival?
Why not go on an Easter Egg hunt either at home or on this game?
https://www.softschools.com/games/puzzle_games/easter_egg_hunt/
Easter also represents new life and new beginnings. Watch this film!
What animals do you know? Do you know what their babies are called? Do you know where they live?
Story Time- Peter Rabbit Easter Special
Have a great Easter break! Keep sharing your learning and make sure you have lots of fun!